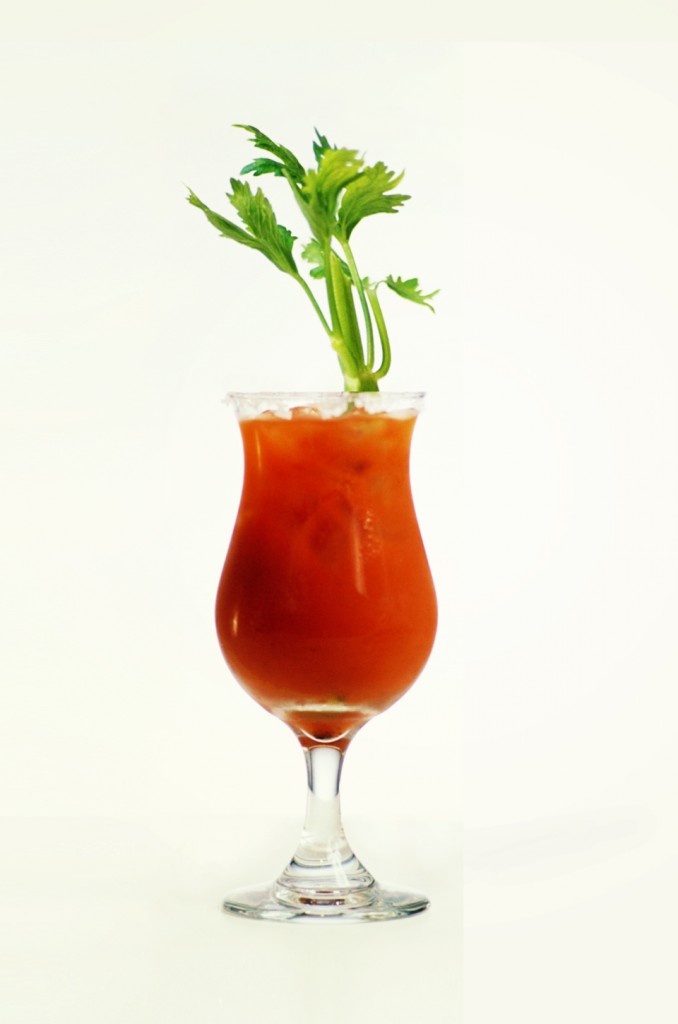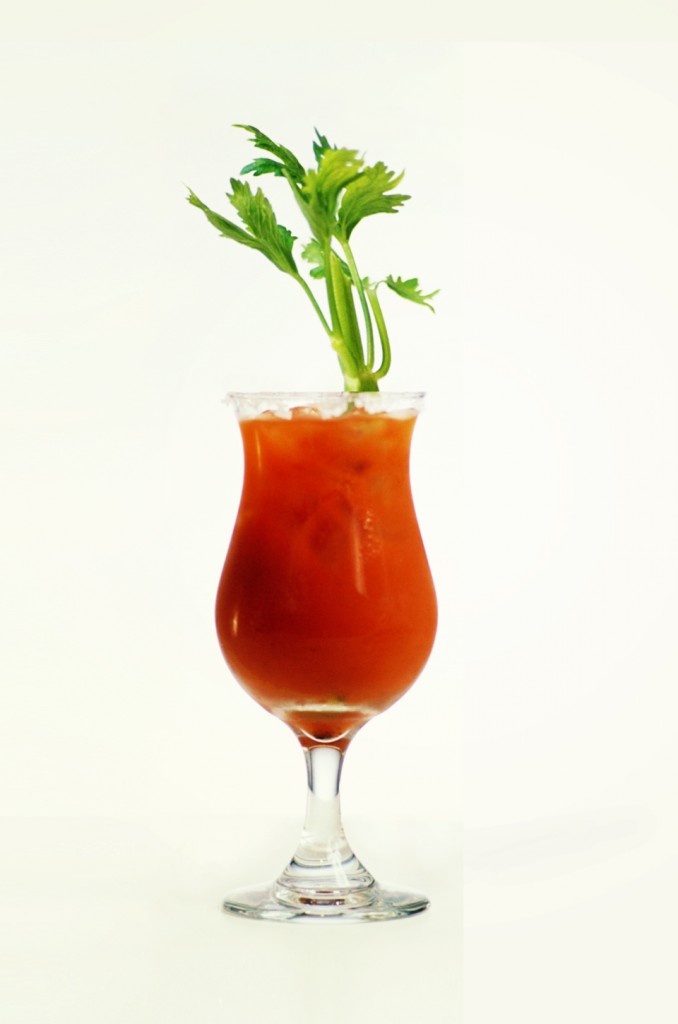 A recipe for a Bloody Mary
The Bloody Mary is a drink based on vodka and tomato juice. It is most likely named after Queen Mary I Trudor of England, who was called the "Bloody Mary".
50 ml vodka
100 ml tomato juice
2-3 drops of tabasco juice
10 ml of lemon juice
pinch of salt, pepper
ice
Mix all ingredients in a tall glass (you can use a shaker). The Bloody Mary is traditionally garnished with a celery stalk, you can use a skewer with an olive or cherry tomato or place a slice of lemon on the rim. There is also a Mexican version of the Bloody Mary, in which vodka is replaced by tequila and the amount of Tabasco sauce is increased.